The whole damn list.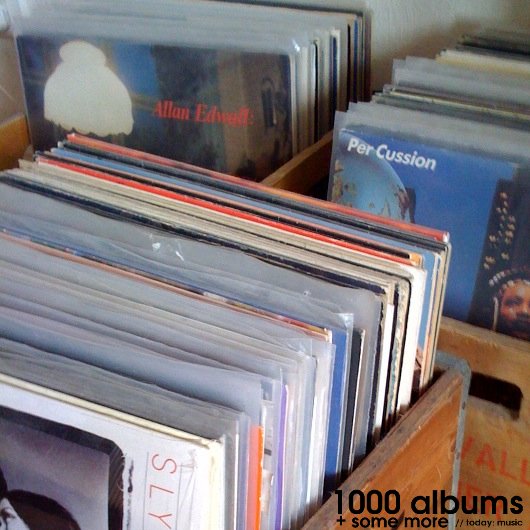 So, that's it?
That's the ultimate list of 1001 albums you must hear before you die?
Of course not! The book that this site's based on is so grossly Brit- and rock-centric I'm amazed they didn't name it 1001 Albums You Must Hear If You're In Our Sociocultural Niche.

I've been kind of pissed off by the poor representation of other people than male white rock dudes cause, c'mon, there's got to be more than a couple of per cent "other" to be found that have made an impact.
I'm a huge rock fan, but still - it would have been a more interesting list if they'd dug a bit deeper, trying to pick up some of the notable albums that perhaps didn't reach the US/UK market by themselves, but still caused ripples into the West by means of influence. Hell, they didn't even venture into the early Swedish/Norwegian black metal scene (which I don't even like, by the way), cause the comedy stuff that's Venom's album doesn't really qualify.

Also the editor should have limited the number of instances one band/artist could appear (possible exception of The Beatles, cause they sort of defined pop back inna day, but noone needs ten albums with Neil Young on them, or the whole Morrissey discography). The coming weeks I'll update with albums that replaced some entries on the list in the 2008 version of the book, and also later review the Got To Gets cause in hindsight I'm not entirely sure about a couple of them.

But right now? Here's everything!