0177. Milton Nascimento & Lô Borges
Clube Da Esquina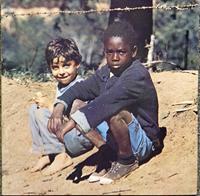 Another album I hardly understand a word of, Clube Da Esquina (or the "club on the corner") is also another of the movement-type albums.

Like Os Mutantes this is early Brazilian pop, but unlike the mutants this is more in the line of playing by the rules (well, at least musically - lyricwise I sadly haven't got a clue). Still they manage to cram in a whole lot on this double album: everything from psychedelic to choral influences gets a sprinkling of the local music scene and while admittedly influenced by The Beatles (a band more referenced on the list than anyone, but still somehow magically absent in the entries).

For the most part though, I think it's a bit too much bossanova for my taste, but the best songs are Um Girassol Da Cor De Seu Cabelo with it's melancholic piano, while Os Povos is more of a soft-style Beatles-track and Pelo Amor De Deus have a heavy helping of Santana-style guitars.