0840. Shivkumar Sharma / Hariprasad Chaurasia / Brij Bhushan Kabra
Call Of The Valley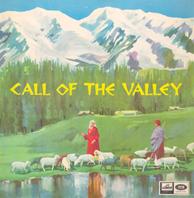 An album that succeeded in a switcharoo, Call Of The Valley apparently was the one that introduced classical Hindustani music to the West and made both Western instruments and the folk style flute acceptable in the genre.

I think it'd be a fantastic album to meditate to, just chillin' and imagining the day in the life of a shepherd (the album's theme).

It's simply very enjoyable.