0167. Happy Mondays
Bummed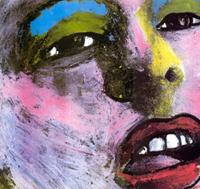 The Happy Mondays might be just as well known for their drug-use and general antics as for their music (and of course Bez) and this was their second album. Released in the formative years of the Madchester scene, but lacking the acid house influences (later provided on remixes of some of the tracks).

There are parts of the album that seems to be preparing for the rave they'd eventually end up at, but mostly it's psychedelic indie-grooves married with Shaun Ryder's patented almost-singing about (amongst other things) pot and Manchester's version of thug life.

The best thing about the album is it's irreverence to convention, taking a step aside from the polished standard structures of pop music making and just making the best of it.
The worst thing about this album is that it somehow inspired acts of much lesser artistic / creative fibre, but I guess I can't hold the Mondays responsible for it.