0866. The Dictators
Go Girl Crazy!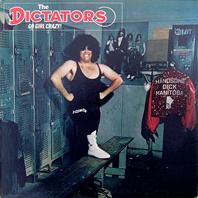 Another album that's said to be the first punk album (or at least the missing proto-punk link), Go Girl Crazy! is maybe not that, could very well display one of the first instances of the art of the ironic cover.

Sonny & Cher's I Got You Babe in a noisy version with an all male cast singing the duet, is by todays standards not a novel thing, but maybe for the mid-seventies. It's anyway fitting into the don't give a damn atitude of the rest of the album neatly.

With a sound that's more metal meets sarcastic broad-stanced beer-swillers than your average punk rock act and with far less dragons than the avrage metal outfit, The Dictators are doing just fine.