0845. Sly And The Family Stone
There's A Riot Goin' On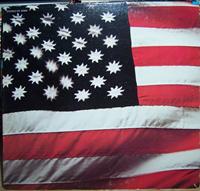 After playing Woodstock and getting a huge fanbase out of it, Sly And The Family Stone sort of suntered back in the studio to record their It's not very riotous at all, and most of the songs sound like an afterthought, like they went into the studio, talked way into the small hours and then remembered they were supposed to make magic.

An explanation for this could be their newfound interest in PCP, but I'm just speculating here.

And while not as good (or energetic) as their previous studio album, Stand!, we've still got Just Like A Baby and Family Affair here. Two great songs that just putters along with quiet, almost manic resolve.