0542. Gillian Welch
Time (The Revelator)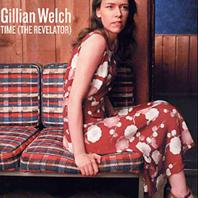 Not to pit two musicians against each other and hope they'll duke it out (oh, yes it is), but this is what Dirt Wheels On A Gravel Road should have sounded like!

Mountain-style Americana with lyrics caught in doubt (also, singing about Elvis "shook it like a chorus girl, shook it like a Harlem Queen"? Definitely bonus points for irreverent style.)

The backgrouns check reveals that a couple of different recording-styles were used on the album:
Revelator was a sound test that just got the right feel to it and I Want To Sing That Rock And Roll is a live-recording from a gig somewhere. Strangely they both fit seamlessly into the flow of the other songs, lifting the album another notch.