0574. The Verve
A Northern Soul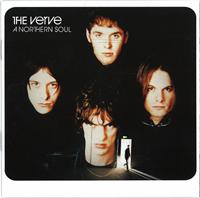 The other release from this lot that's shown on the list was the album after this one, and they had in the mean time split up and reformed, so this is mark one and sans one guitarist. And surprisingly, I find this to be a quite acceptable album. Don't get me wrong, I don't think it's a "must hear" album, but it's better than Urban Hymns.

It's a bit more psychedelia, but the lyrics are sadly just as "profound" (deep thoughts illustrated by the fact they thought it was a good idea to make the allegoric line "I was buying some feelings from a vending machine" from Life's An Ocean into a factual photo, decorating the backside of the album sleeve).

The main difference between the two albums is that the songs on A Northern Soul aren't as easily worn out. I think I can actually hear them more than thrice and they're still as adequate as the first time (even though it still too much of Oasis in it).