0918. Neil Young + Crazy Horse
Ragged Glory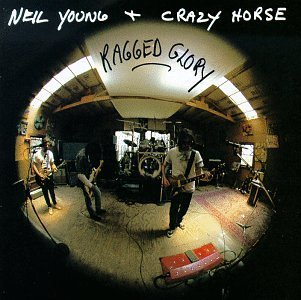 His nineteenth album in total, fifth with Crazy Horse, and Holy smokes! He's got eight appearances here, man! So, Neil Young's both a prolific musician and a popular one at that.

This time it's not the angst of Tonight's The Night nor the greatness of Harvest, and as a Young-album, I'd say this is an inbetweener - sounds okay, but I can't really see how it made the list of the top thousand (and one) albums.

It's got a "live in the studio" sound which is quite good as it lends them the opportunity to jam away (even though they seem to put in a couple of bars too much in Farmer John - a song they treat very sloppily throughout).