0676. Alice Cooper
School's Out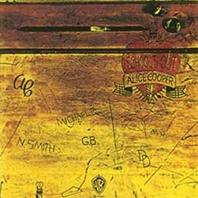 The original shock-rockers Alice Cooper (when it still was a band and not the singer's moniker) got their biggest hit with the lead-single and title-track from this album. And for anyone who's ever sat their last day of school it's no surprise.
School's Out (the song) is the definitive let's-get-the-hell-out-of-here anthem for every kid nearing the summer holidays.

The rest of the album, however, isn't such a jolly trip.
The mashups between Alice Cooper and West Side Story, Gutter Cat Vs. The Jets and Street Fight, gets a follow-up in Grande Finale, but I honestly can't see the point in having either of them on the album. Okay for doing it as part of their extensive live show, but not for attaching to audio wax.

Public Animal #9 picks it up a bit, but well, if it wasn't for it being on the same album as School's... I'd probably not even mention it.