0707. Otis Redding
Otis Blue: Otis Redding Sings Soul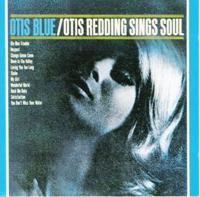 Recorded in about twenty-four hours, Otis' third album was the one that got him into the mainstream. And Backed up by Booker T. & The M.G.s, Isaac Hayes and a bunch of other talented / skilled Stax musicians it's not so surprising.

Sadly, I can't really get into it.

I can't pinpoint it, but there's just something that doesn't feel like The Great Album, but instead just a good one. With only three original songs, this is in large part a cover album, but it's introducing Respect, one of Redding's signature songs which, in turn, was revamped into a womens' lib anthem by Aretha Franklin.