0850. The Modern Lovers
The Modern Lovers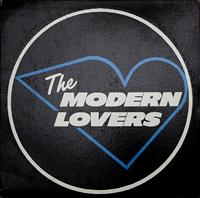 The Modern Lovers started cause the frontman Jonathan Richman's a big fan of The Velvet Underground and for parts of this eponymous debut it's blaringly obvious.

Those parts of course coincide with some of the songs produced by ex-Velvet Underground member John Cale.

The band had split up two years before this album was released, though, and the album itself was recorded a couple of years prior to that. The reason for this? Richman had launched his solo carreer and assembeled a backing band he called The Modern Lovers, so his new label thought they could cash in by releasing the old sessions.

And as timing's everything, this became a huge hit in the budding punk scene, inspiring among others the Sex Pistols (as they apparently hadn't heard of the Velvets).

It's a nice album, but I think I'd rather listen to the original.