0904. The Byrds
Younger Than Yesterday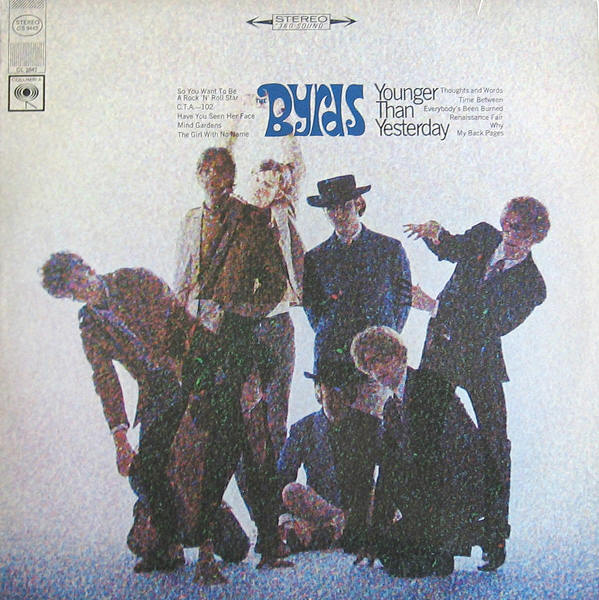 It's the fifth time The Byrds show up on the list (and I still sort of wonder about the rationale for pulling a band's whole discography here, especially when it's not The Beatles) and it's another one named after lyrics from a Bob Dylan track they covered.

The folk rock bordering on psychedelia is recognizable, but there's a new sound in town as The Girl With No Name and Time Between twangs up the country tone - a pleasant sound, but the former feels a bit like a novelty song instead of a "real" track.

And what the hell caused with the last minute of C.T.A. - 102 I will probably never know, but one thing's sure: the idea of having a couple of peeps discussing something in Japanese and then speeding it up to 45 RPM wasn't the greatest this lot had (still greater than Sweetheart Of The Rodeo, though).

But otherwise the album's doing just fine with Renaissance Fair and My Back Pages (the Dylan cover). Almost half an hour of pop music that mostly is not only acceptable, but pretty swinging.