0788. Earth, Wind And Fire
That's The Way Of The World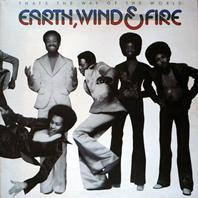 Here we have Earth, Wind And Fire with the soundtrack of a film that I'm not sure that anyone actually has seen, but I'm positive the music's better than the movie.

As a side note I just thought about a thing I noticed: of all the soundtracks that has graced these pages, it seems not one is of a non-black act. What's up with that, 1001 Albums You Must Hear Before You Die?
We've got Super Fly, Purple Rain, and Shaft, all doing thehir thing, but what about diversity? Okay, so Arthur Or the Decline And Fall of the British Empire was technically a soundtrack, but for a TV series that never got made, so, well, the Kinks are out. Maybe The Beatles, but then again - they're always the outlier.

Anyway, side note aside, the soundtrack qualities of this album is clear as there's a wide range of styles and themes for the songs (with some portions of mood music).

Adding that the band's got the skills to get away with it, I got to say I understand why the album became a hit.