0646. Norah Jones
Come Away With Me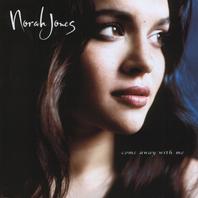 Another album that sort of just flows past, without a clear beginning or a distinct end, Come Away With Me is a perfect companion to hang around in the backgound when you're cooking food, or reading, but it will never take center stage.

It's very discreet, whether it's jazz(pop) or countryjazz(pop) it's almost uncannily unintrusive. I'd be very amazed if anyone has had a life-changing experience by it, but everything's possible.

Myself, I cooked a nice chicken fricassee with shiitake and meadow mushrooms, read a bit in Nothing To Hide - The False Tradeoff between Privacy and Security, and had a generally pleasant time.