0276. Saint Etienne
Foxbase Alpha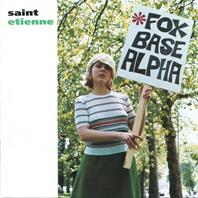 Yet another first, Foxbase Alpha, is the house-ish debut by Saint Etienne and (cue repetitive statement) as I'm not a big fan of house I more enjoy the sample-collages they've amassed in the intro and interludes (This Is Radio Etienne, Wilson and others) and also thrown in at semi-random places in the tracks better than most of the actual songs.

Cause when I'm listening to tracks like People Get Real I can't get over the fact that they show off almost everything I dislike about house vocals.

Only Love Can Break Your Heart got stuck in my head though. Ironically it's a song that's not vocalized by soon-to-be full-time member Sarah Cracknell, but Moira Lambert, as well as being a cover (Neil Young wrote the original, not on this list, yet).

In other words, this is an album that you can skip.