0244. Prince
1999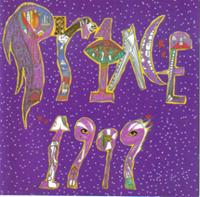 Oh, how I wish I could fudge the list a bit so that this'd be published on New Years Eve, but no, the Random Page Generator decided it was today, so today it is.

This double album (with an extraordinarily ugly sleeve) is Prince showing off his enormous, bulging, sweaty libido for about seventy minutes.

The little purple man really tries to work it in as many ways possible as the songs range from having pure disco-elements to being minimalist funk and even more - Something In The Water (Does Not Compute) sounds as if partly composed by Devo.
And he actually succeeds. Even though some of the lyrics doesn't really makes sense and the overdubbed moaning and promises of slight torture is a bit unsettling the Minneapolis-born sound is pretty head-bopping good.