0796. Shuggie Otis
Inspiration Information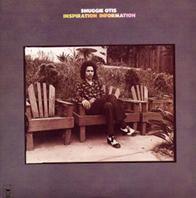 A soft, very pleasant voice and mild-mannered funk seems to be exactly what the doctor ordered.

Despite accolades from greats lika B.B. King and Frank Zappa, Shuggie sounds like a guy you want to hang out with for the rest of the weekend - no hubris attached. My favorite track is Aht Uh Mi Hed cause, well, we've all been there, haven't we?

The latter half of the album goes into a softer, instrumental zone, with Pling! as the most mellowed out track. With the drum machine it sounds a bit like some of the dance music or hip hop from the eighties / early nineties, but then Not Available picks up the pace and closes the album with a headnodder.