0749. George Michael
Listen Without Prejudice Vol. 1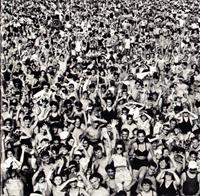 Honestly? The only track you'll ever need off this is Freedom 90. That is if you need a nineties track that was a big hit and has some go in it. If you're more into sleepy ballads, well then: you're in luck!

His second solo album, the expectations set by Faith were high and he didn't deliver.
This album was probably the reason why there wasn't a Vol. 2 released and George had to wait six years before being allowed to release another album at all.

Nice try, but no cigar (and sometimes a cigar is just a cigar).