0880. Louis Prima
The Wildest!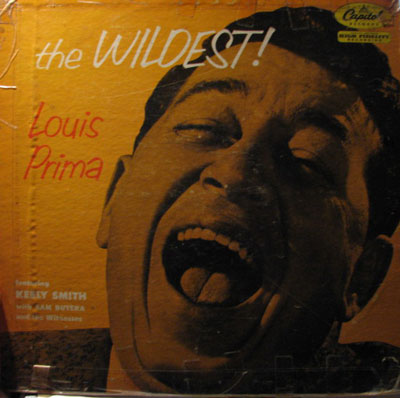 The fourth album in the book is also probably the first comedy album with its banter combined with big band swing.

From the Just A Gigolo / I Ain't Got Nobody (And Nobody Cares For Me) medley to (I'll Be Glad When You're Dead) You Rascal You nine songs later, there's a bright or at least humorus look at life.

The favorite is The Lip with it's many oneliners, but a special shout out goes to the only original track - Jump, Jive An' Wail, which differs from the standards by being a pure uptempo dance track.

A charming little album by the guy who (twelve years later) played King Louie in the Disney adaptation of The Jungle Book.