0965. Gorillaz
Gorillaz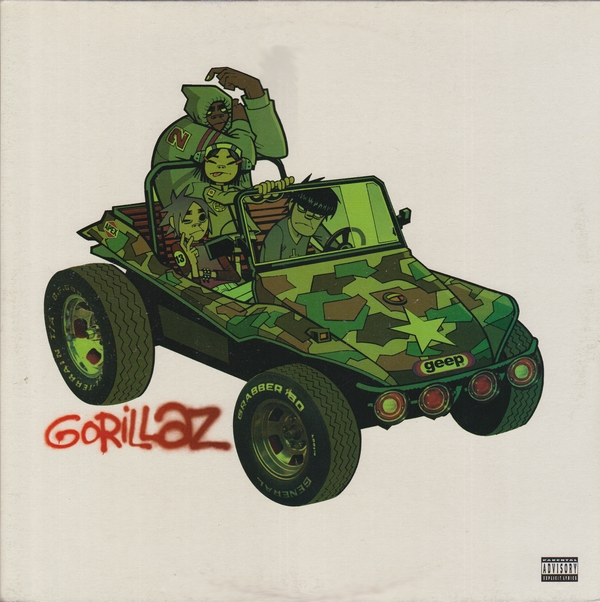 The first virtual band of the 2000's to hit it big, this dark and gritty reboot of the Alvin And The Chipmunks concept was actually a kind of nice sounding thing for the most.

Building momentum by letting the people behind the aliases be anonymous for as long as they could they already were a hit before being outed as Damon Albarn of Blur and Jamie Hewlett of Tank Girl fame (yes, he's a comic book creator) together with a bunch of guests.

And it's mostly the guests who make this the album it is, cause Del Tha Funkee Homosapien's raps on Clint Eastwood and Rock The House kicks the tracks into a higher state, and the production and scratch by Kid Koala and Dan The Automator is top notch for at least half of the tracks.

Also Tina Weymouth of Talking Heads and Miho Hatori of Cibo Matto contribute vocals on 19-2000, a track that unfortunately doesn't tickle my fancies (even though the Nintendo style melody is cool), and some other tracks (like 5/4) are clearly Blur-type things (making it obvious that they couldn't keep the secret after the album was out).

As for the virtual band themselves, I think it's unfortunate that Hewlett went for stereotypes instead of originals in a couple of the character designs.