0455. The Who
Live At Leeds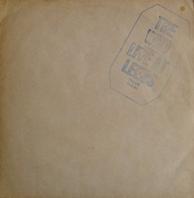 W00T? A sixteen minute version of My Generation?
Ah, so it's one where they space out into a jamsession, okay. Fine by me, but you almost had an epic track there, boys.
Their first (and only wile still a band) live album, The Who's Live At Leeds was, well, recorded live at Leeds' University hall and showcases about half the tracks they played there - the rest of the recordings were apparently of either so low quality the sound was unbearable until digital remastering was invented or not popular enough to make it a two-LP release (their other planned recording show got fudged by the bass cable shorting out completely or something).

And while there's a bit of crackling and a lot differences in sound-levels, there's one thing you can't really miss: the fact that they really could put on a show.