0117. Belle And Sebastian
If You're Feeling Sinister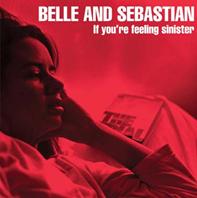 It starts softly, continues softly and ends softly. Here and there there might be a flute peeking in. At times there's orchestration. but mostly it's soft guitar, a piano, a modest drumset and a shy bass.
It's well played, but there's almost too much cuteness in this (and "sinister" is as far away from this as I could possibly imagine). Not even the bittersweet lyrics soften the sugary overdose (cause bittersweet's still sweet, especially when it's sung with the emotional range of a hipster). This is very unintimidating and well, not very interesting.

Apparently the band also felt that the album wasn't as good as it ought to as they released a live version with the expressed purpose to offer fans a better recording.
Always good for a band to be able to admit mistakes.