0942. The Germs
(GI)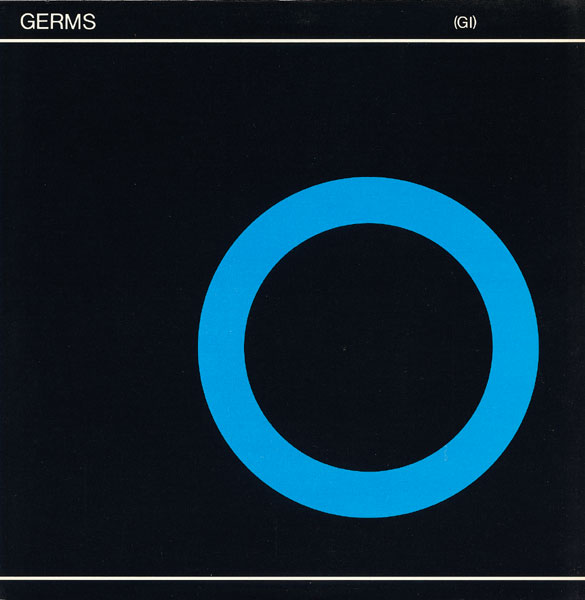 Going from yesterday's (proto-)punk to The Germs takes us on a ten year trip forward where we, by mere accident, lose a lot of finesse, but gain a huge chunk of intensity. To be honest, this is not a very skilled band. They're far from tight and the singer drops off at times, but they don't care.

In short: a band that inspires more by "Shit, if they can play, I can play" than "I wanna sound just like 'em". Also, this is where Pat Smear (of later Nirvana and Foo Fightersfame) started out. Sadly, singer Darby Crash killed himself about a year after (GI)'s release, whereupon the band imploded.

In the hairline fracture between punk and hardcore, (GI) is a dirty little thing indeed. I don't know if I like it, but I understand why it made an impression on a lot of people.