0511. Ray Charles
Modern Sounds In Country And Western Music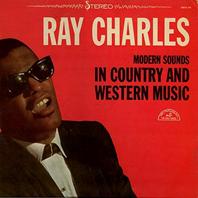 Again, an album that just by its tracklist makes me go "Ah, yep, that's a must-hear, alright!", cause my eyes fell on I Can't Stop Loving You - a classic track that got him rotation on both R&B-, as well as country-stations.
Read that line again.

Charles was crossing over into the hearts of country listeners in the early sixties. And while some of the songs are way past their prime today (the hook of Bye Bye Love actually sounds like a fifties' radio commercial), most are pleasant, very nostalgic, versions.

And you can't say that Ray didn't put down some work here, cause there's a whole new arrangement to all the tracks, and for instance Hank Williams' Hey, Good Looking is almost not recognizeable, while still just as good.