0012. Blur
Blur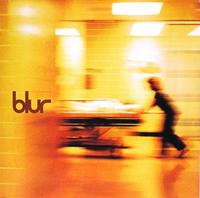 Oh, jolly good, it's the brats of Brit pop and they've discovered the fuzz-box.

On this, the third-to-last album, the band apparently went in a diffrent direction than on the previous four and it's a positive step.

The main two things I've had a problem with Blur is Damon Albarns pronunciation (cause it sounds like he's a parody of British upper class english) and their image as a "quirky" band. But countered by the distortion that's almost ever-present on the album his singing get's less annoying (except from those occasions when they throw in some extra megaphone-settings on the vocals which renders it a bit unlisteneable) and the quirkyness isn't as obvious.

On the (slightly hypnotic) Beetlebum it sounds great, as well as in the-hit-that-everybody's-heard-and-danced-to: Song 2 (which of course is the second song on the album). The honorable mention goes to On Your Own due to its very nice use of resampling and chopping the track. Very nice.

But then they have to ruin it a couple of tracks later with the same ghastly gimmick as Badly Drawn Boy: singing out of key on purpose. So skip You're So Great cause it's not so great.

And as the pendulum swings from the fuzzed-out pop-/rock-tracks to more acoustic and back again I got to say it's an agreeable hour, but it could have ended better than with the 8-minute monotony-infused feedback-extravaganza Essex Dogs. So I think I'll hold out for the Gorillaz to show up on the list before making the final verdict on at least Albarns impact on music history.