0459. Peter Gabriel
So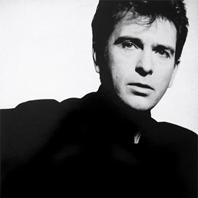 So, Peter Gabriel's back with an album containing some of his finest work. It's also the first non-eponymous album (and that's a feat in itself as it's his fifth after going solo, not counting soundtracks and such).
Here, we find the massive hit single Sledgehammer but also That Voice Again and other, just as good, songs (as well as a nice reference to Stanley Milgram's work).

The duet with Kate Bush (I can't believe she's only appeared once on the list yet), Don't Give Up, is probably the one I'd pick as the ultimate track on this, even though the last half minute or so could have been skipped though (as it is in the rather embarrassing video), but damn!

The megalomania of Big Time was the perfect soundtrack to the yuppie-era of the eighties and almost as fitting as an illustration to our current financial crisis.

An album to deliver you nicely into the weekend.