0978. Megadeth
Peace Sells… But Who's Buying?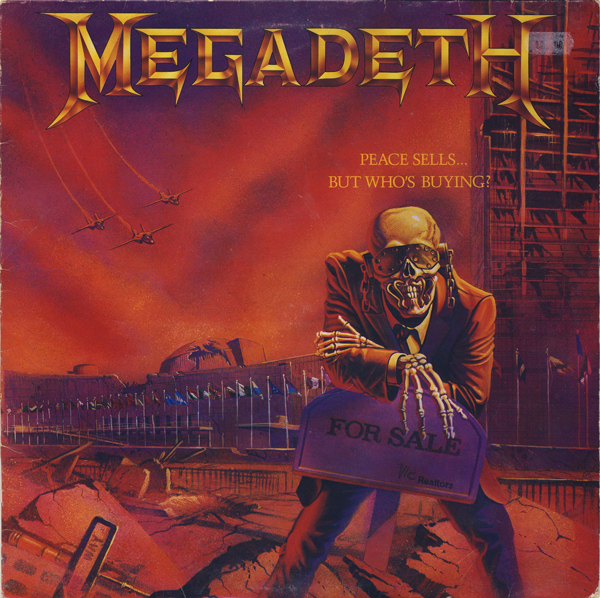 With half the band sinking into serious heroin addiction (and the other half just keeping their heads above water), the odds weren't in favour for this album turning out at all, let alone be something worth listening to.

But fortunes smiled and Megadeth's mix of thrash metal, punk attitude, and the occult became a pretty impressive metal album - at times getting some sounds out of that guitar that might not have been heard before.

Though the cover of I Ain't Superstitious is a lungfish out of water, not exactly dying, but enough of a weird sight that you notice something's not right, the rest of the album fits very well with the popular notion of Mustaine et al being Satan's little helpers.

This proved to be their true breakthrough and got them in the position to start putting out albums like Rust In Peace.