0602. The Fugees
The Score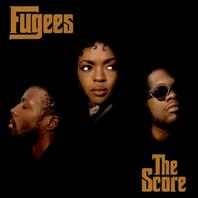 The Fugees took the world with storm with their second album after their first sort of bombed (even though it got some real good tracks on it).
Here, they've gone for bulk. It's a truckload of producers and engineers involved and, despite what you might think, it actually results in that the album sounds pretty good. I don't think there's anyone reading this that's never heard Lauryn's taunting voice in Fu-Gee-La or the tracks that hit bigger than that.

But it's a bit irritating that Pras is the one with the lesser lyrical skill, cause of the three he's got the better delivery by far (and yes, Wyclef almost doesn't make the list).
Also, since he's the less talented one, only Lauryn and 'Clef gets to do covers (or "versions"), in this case Killing Me Softly and No Woman, No Cry, respectively. And where the first has been played asunder by both MTV (remember when MTV used to play music? rant, rant, rant) and radio as well as getting accolades from just about everyone, the other's quite frankly not even near touching the original.

(The last seventeen minutes of the Euro-CD version of the album's dedicated to a couple of remixes of Fu-Gee-La, plus the Wyclef tune Mista Mista, none of which are neccessary for the album (even though it's nice to hear Sly & Robbie let their magic get to work).)

Anyway, this sold six times platinum in just a year and a half.