0580. My Bloody Valentine
Loveless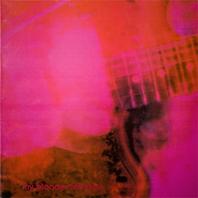 This was noisy. And melodic.
At first I kind of connects it to the likes of (while not the same league as) The Jesus And Mary Chain, but after a while I realize they lack the post-punk perspective and have gone more for the noise of shoegazer pop.

Well into the fourth or fifth listen I realize that they sound like a mix of the aforementioned Jesus And Mary Chain's Darklands and the Dandy Warhols.

Fun stuff about the album, though, is that it almost bankrupted their label, throwing out studio personnel like a conspiracy theorist throws out facts. Also taking around two years to record and causing mental brakedowns for some of the staff. It didn't seem to work wonders for main songwriter Kevin Shields either, as he became a crazy loner for a while and the band split up. Leaving a legacy for shoegazer grous everywhere to try to live up to.