0400. Lou Reed
Transformer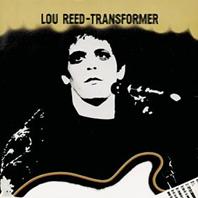 After Lou Reed split from the Velvets (in part due to label requests to cheer up in the lyrics a bit), he of course went solo.
This is the second album (after the eponymous debut) and like the first, this is partly made up of songs left out from Velvet Underground albums and, well, compared to their eponymous one I can see why: at times the lyrics are plain silly (there's a part in Andy's Chest that just, no) and there's a bit too much nonsensical tunes here and there (the oompah on Make Up? Why, man?).

But on the other hand: where it hits it strikes hard.

The bittersweet romantic (heroin-)ballad Perfect Day ends on such a dark note it's good it didn't end the album, cause it could have ended lives. And also among the magnificient songs is Walk On The Wild Side which, in spite of dealing with topics way out of the conservative hetero-norm, became a radio hit (might not have hurt that the single was edited to get the blowjob line out).