0555. Britney Spears
...Baby One More Time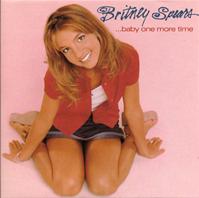 I'm probably not this album's target audience.

Yes, I do understand why this is on the 1001 Albums-list.

No, I'm not gonna diss it just cuse it's puberty-pop.

Is that a break that wasn't in the radio edit of (You Drive Me) Crazy? I'm not gonna look it up, I'm just having horrid flashbacks.

Is that Christina Aguilera on the mic in Soda Pop? No? Okay, so it's Britney? You're not pulling a fast one now? By the way: why's the guy doing the hook not credited for vocals in the song info? Oh, he's black.

So, she was eighteen when this was released? Why's she styled like a fourteen year old? Cause fully developed, but seemingly underage, girls expressing submissive sexuality are good for sales? I see...

And Spears actually said she wanted "Sheryl Crow music, but younger more adult contemporary"?

This is both enraging and mind-numbingly formulaic at the same time.