0872. Donovan
Sunshine Superman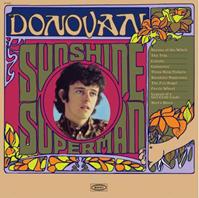 UK singer Donovan's third album got caught up in buerocracy back home, so he only shipped it to the US (the Brits got a mashup of this and his next album - which, by the way, is the one that the book 1001 Albums You Have To Hear Before You Die reviews), but mainly it's an example of early folk psychedelia.

Backed by an exploratory band he swings between the sitar and congas (Three King Fishers), and ye olde tyme tracks (Legend Of A Girl Child Linda and Guinevere) as well as the more straight up psychedelia of Season Of The Witch.

The biggst hit however, is the title track, Sunshine Superman, that hit the top spot in the US and number two back home. A good song, but Season… takes it home.