0058. Portishead
Dummy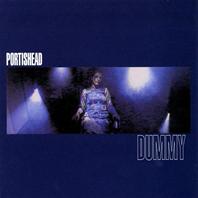 Ah, back inna day when Trip hop wasn't a curseword every 20-something woman on the planet owned a copy of Dummy (think about it - is there any other album you've seen at almost every one of your female friends? (okay, Dido, but probably noone else, and that's just proof that the ladies in the nineties were a lot cooler than anyone in the noughts)).

This isn't music for socialising - it's brooding, inbound, claustrophobic and all of those descriotive words to make you feel scared of taking a step outside. Beth sings like it's the only thing she can do to keep the panic away while Geoff and Adrians' productions are purely wonderful.

It's gives a slight twist in the perception when, during Wandering Star, they use the same sample as De La Soul's got on Potholes In My Lawn (from the song Magic Mountain by Eric Burdon and War), cause where the original and De La's songs were pretty upbeat Portishead uses the sample as background to "the blackness, of darkness, forever" - yet another proof that the art of the sample isn't just to rip off some earlier work, but instead to create something of your own from it.

You better believe I'm putting this on the GotToGets.