0925. Wu-Tang Clan
Enter The Wu-Tang (36 Chambers)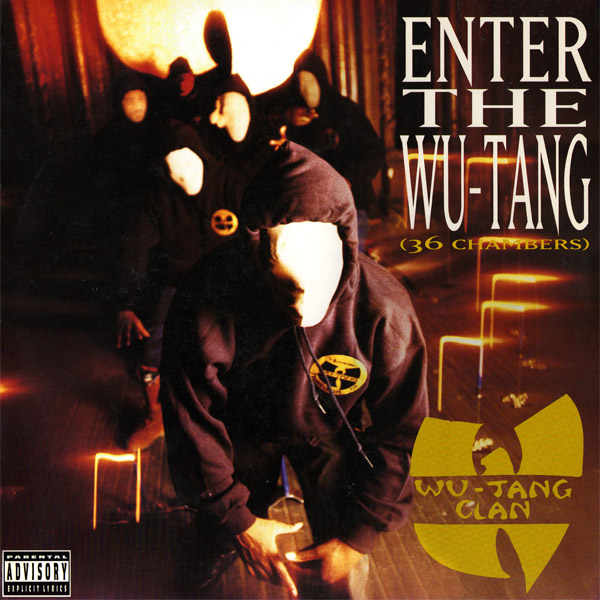 Hip hop turned forty years old yesterday! And you know how I said Nirvana was the Beatles moment of the 90's rock teens? Here's that same Beatles-moment just a couple of months after hiphop's twentieth b-day:

With kung-fu movie samples and the dirtiest, grittiest, and most deranged styles the charts had seen, the Wu-Tang Clan's Enter The Wu-Tang (36 Chambers) is one of the game changer debuts, and it still holds today, twenty years later.

While I still honestly think that Liquid Swords is the greater album in the Wu chronology, this is the album that introduced the style and, not to forget, the almost infinite Clan. (not to forget the thing that's served both girl-groups and boy-bands since forever: each member presenting a unique and distinct persona so every fan can get their favorite - difference here is that instead of having one cute one and a charmingly surly one it's nine seriously threatening personas)

From the beginning in Bring Da Ruckus to the end of Conclusion, the RZA, the GZA/Genius, Method Man, Ol' Dirty Bastard, Raekwon, Ghostface Killah, Inspectah Deck, U-God and Masta Killa make sure that everybody knows that Wu-Tang Clan Ain't Nuthing Ta F' Wit.

And for its cultural impact: this is a definitive Got To Get.