0900. U2
Achtung Baby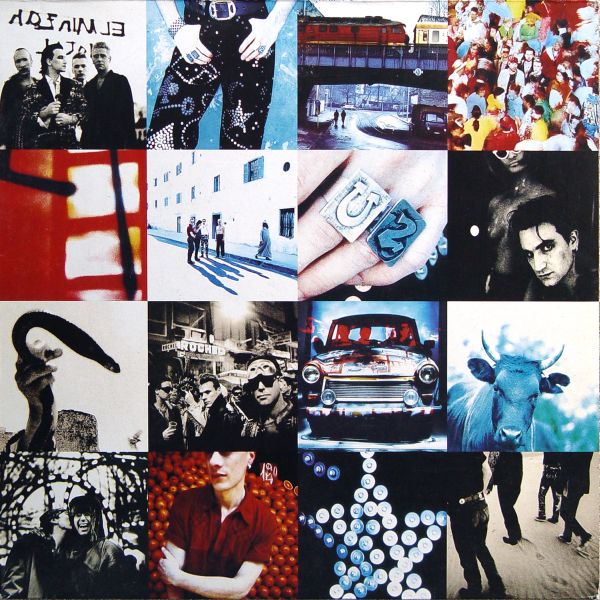 You know what I said about Brian Eno's production skills? Well, here's some gasoline on my barbecue as this is the album where U2 went from making emotional songs about what they felt was pressing concerns of a global nature (or something to that point), to stadium rock.

This because they couldn't cope with the criticism regarding the previous album (and film) Rattle And Hum telling them they were too self-righteous. So their response was to relaunch themselves with a multimedia image and self-deprecate like a kid trying to survive being picked on.

Also: Bono's shades got glued to his face for the rest of eternity. They rack up some (huge) hits in the form of two ballads, called Who's Gonna Ride Your Wild Horses and One (not the Metallica song), and some rockers in the form of Even Better Than The Real Thing, The Fly, and Mysterious Ways.

I'm actually headnodding to the album opener Zoo Station until Bono starts singing. Then the more streamlined mode hits and I'm not that enthralled any more, but that doesn't mean that the album's without any qualities.

But still, it's overly produced and ditto sentimental. Those first forty-five seconds in the beginning of Zoo Stations really weren't topped.