1001. Nico
Chelsea Girl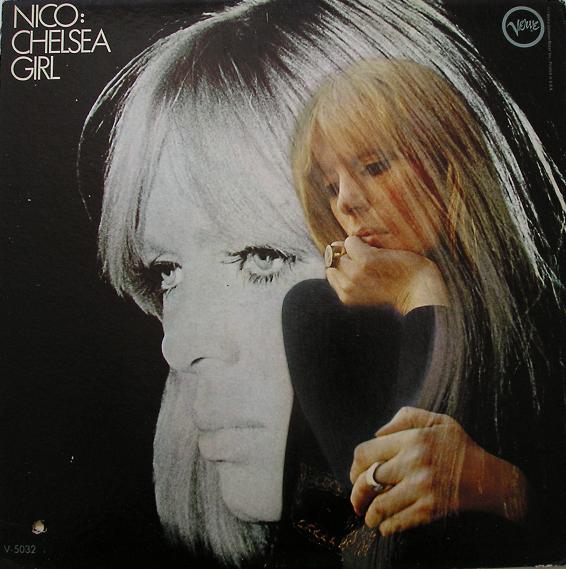 Strange. All the last ones are from the sixties. Must've made some numbers error in the Random Page generator. This, the final of the 1001 Albums You (reportedly) Must Hear Before You Die, is Nico's solo debut, a while after joining the Velvet Underground for an album (that 1001 Albums for some reason list as being released after this one).

The Fairest Of The Seasons starts with a guitar that could have been lifted by/from Nick Drake and that sound returns for a couple of more songs, but there's also folk music and ye olde renaissance faire played by her backup band (people from Velvet Underground plus Jackson Browne).

Unfortunately Nico can't handle the style she wants to sing in. She aims for delicate, but I wish she'd aimed for comfortable instead (that's where Dylan's done the right thing, cause he doesn't even try, and even though it sounds crap sometimes it's okay others).
This doesn't mean it's a crap album though.

The seven and a half minute long Chelsea Girls (referencing Warhol's film of the same name starring Nico and describing the same people) is actually sort of beautiful in spite, or maybe because of, Nico's pronunciation of girls as görls, and the aforementioned The Fairest Of The Seasons.

Nico didn't like the production though, as she wanted a different instrumentation, but got shut down. Would be interesting to hear how a Nico produced version could sound.