0415. Pere Ubu
Dub Housing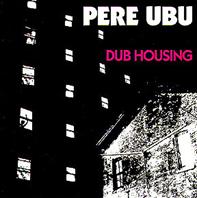 I'm usually all for wierd shit in music, but at the moment I feel very conservative. Pere Ubu's Navvy (the first track on Dub Housing) starts off with an okay riff and I'm expecting it to go into some sort of post-rock/punk-combo, but then singer David Thomas comes in, trying really hard to miss every note, rhythm, and melody.

It's not that I can't stand singers who can't sing, but it's just that this sounds so forced it gets in the way of the listening experience.

But the music. The music's just the right kind of wierd shit that, with a singer with a better voice, could (and would) have made me give this a top rating (okay, not a GotToGet, but very good indeed).