0030. Suede
Suede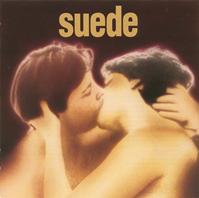 Just to be honest: when this album came up I thought "well this is gonna suck ass", since I've always disliked Suede. Also, whithin 5 minutes the whiney chorus of Animal Nitrate popped up in my brain and got stuck on repeat (remember: this was before I'd even got hold of the album). I.e. not the best of conditions for Suede.

Now after listening to it the number one reason I don't (and didn't) like Suede can be distilled into Brett Andersons posturing: while whining about losing his girlfrned to Blur's Damon Albarn he exchanges the she:s to he:s to get a more "controversial" and "interesting" twist to it just to sound more like Morrissey. He's a poseur and primadonna in the worst sense of the word. Matching that with a voice that just sounds like a frequency modulated whine is never a good idea. But that's what he did and that's what ruined the pioneer Britpop band for me.

That said I also got to add that the synthstrings on Sleeping Pills are pretty lousy, but the rest of the album has fairly good arrangements and melodies. I got to admit it's not as bad as I thought - well at least it wouldn't be if it was an instrumental album.

Fun fact: while it caused some controversy due to people's opinions of two men kissing the picture on the sleeve was in fact of two women - can't help but wonder if the reception would have been different if that would have been clear?
Fun fact #2: the album cost a whopping £105 000 to record. With that much spent on perfection I got to say it would have been better invested in sacking Bret and pay Justine (singer in Elastica as well as the girl he lost to Blur) to sing in his place.