0913. The Doors
Morrison Hotel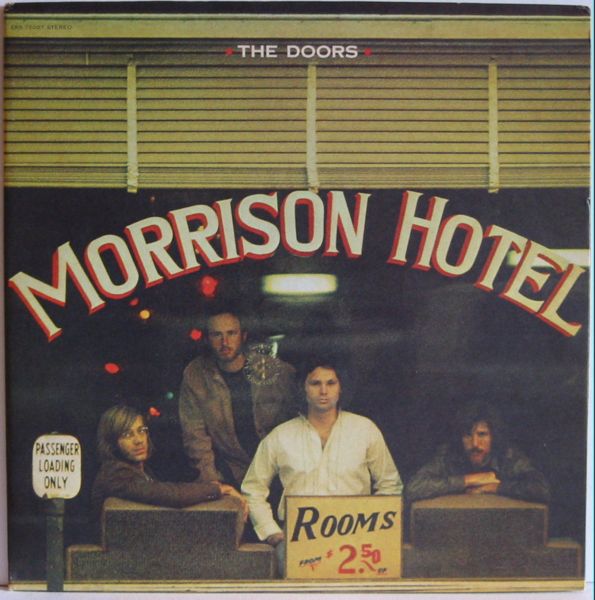 After bombing with their fourth (and this far yet unlisted), more "experimental" album, The Doors wanted to get back in the A-list. So by alternating between blues rock and their more flow of thought-mode (with a heavy lean to the blues rock), Morrisson Hotel was a sure way to do it.

And well, I can't not say that Roadhouse Blues is a great track, but I do understand why Indian Summer was an outtake from their debut as it's (to be blunt) pretty lame.

The lyrics are as always careening between great poetry and pompous, but mostly it matches the music and thus being pure a-okay material. They followed up the success of this album with L.A. Woman, re-using the recipe and making a good album, but still a bit behind this.