0024. The Fall
The Infotainment Scan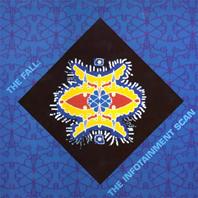 The label "new wave" has never been made clear to me since it's used on pretty much everything that was not established mainstream at the time.
In the case of the British band The Fall it's used to describe another (to me) vague label: post-punk (which appearently equals alternative rock).

Genre-labyrinths aside The infotainment Scan is an album which would have been lifted if the vocalist didn't sound so permanently detached. I dont know if there's something wrong with the version on Spotify (yes, this one I had to track down on spotify), but like with Badly Drawn Boy's album it feels as if the vocals are dominating the mix and it's not favourable.

The music however is enjoyable, with a fair part of randomness built into the arrangements and raw power in the performance The Infotainment Scan would have benefited from a punk rock singer singing punk rock songs.