0347. The Darkness
Permission To Land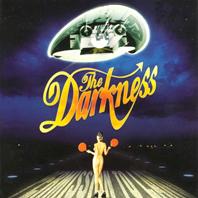 The tongue-in-cheek antics of The Darkness led them to have two hit albums before their inevitable break-up due to drugs in just five years from starting out (currently: in the throes of reunion, so don't fret).
It not that I can't listen to it, it's just that it's not the kind of album I'd put on if I wanted to listen to serious hard rock. Quite frankly it's pretty cheezy hard rock - from the naked stewardess(?) on the cover to the abundant falsetto they're playing the dweeb-card and not being taken seriously to get by. And well, it worked for them since I Believe In A Thing Called Love as well as Growing On Me became hit-singles and the album sold about 1,2 milli.
It's not even the album I'd go for if I wanted some comedic hard rock (that'd be Tenacious D). Permission To Land is a statement as to how starved the public was for anything even resembling hard rock from the Eighties and as such it might be an album to hear - just to realize how low we, as a civilization had sunk, but it's not one of the 1001 most important releases.
…and this was for good reason removed from the list.
Replaced by:
Muse
Black Holes & Revelations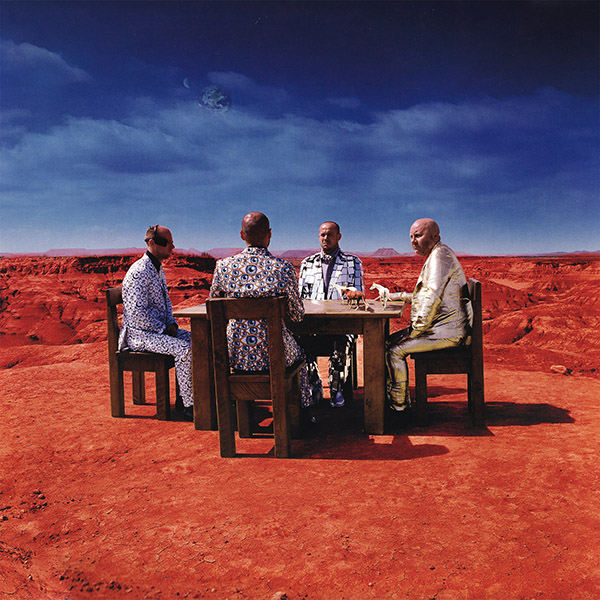 One thing I can say about Muse is that they were great at releasing singles - every single (heh) one I heard up till maybe five years ago was the stuff that made me think about diving into their discography.

As I never really took the time to do that it just dawned on me that unfortunately they're a band that's best off listened to as single tracks and not a whole album.

What oozes of grandeur when heard as a monolithic three to six minute radio spot transforms into pompousness when it goes past fifteen-twenty minutes.

But then it does the most amazing thing: it turns back again, so after a mild case of the geddafuggoudaheres for a song or two, it sounds just grand again, cause damn, these guys can play! (with the exception of Soldier's Poem, which still sounds like a partial Oh, Holy Night ripoff no matter how many spins it does).

But as too much Brit prog they manage to throw in a bit of conspiracism and übermensch ideals (disguised at pep songs and adventure tales), ending with the sci-fi/surf rock/cowboy track Knights Of Cydonia, which musically echoes of Dick Dale (why isn't he on the list by the way?), Ennio Morricone, and Queen.