151. Calexico
Feast Of Wire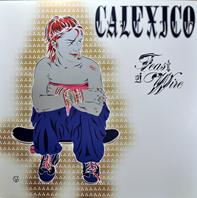 They released their debut album in '96 and Feast Of Fire, released in '03, is their fourth, so they don't seem to hurry things. It's also their first to feature a promo-video for the single and their first to chart on Billboard's indie-list.
With a lot of instrumentals and a lot of songs, Calexico's a damn good band. They've combined the best of Americana with country and a load of Mexican influences. Some tracks, like Across The Wire, whisks me away to a Tex-Mex wedding, while songs like Black Heart sounds like they'd be perfect sample-material for Portishead well, at least on their Dummy-album).
It's a very soothing fifty minutes from a band that obviously knows what they're doing.
Search for videos from this artist
…but this was for some reason removed from the list.
Replaced by:
Sufjan Stevens
Sufjan Stevens Invites You To: Come On Feel The Illinoise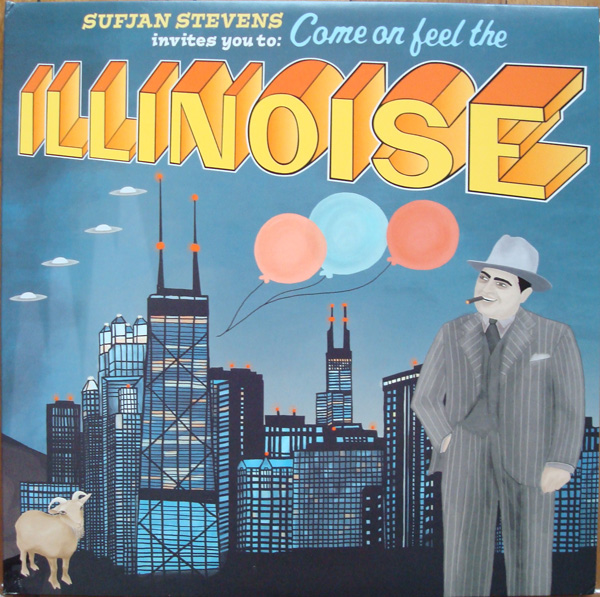 Claimed to be the second in a concept suite of fifty albums based on a U.S. state, Sufjan Stevens Invites You To: Come On Feel The Illinoise (or Illinois for short) is seventy-three minutes of orchestrated pop sounding like a mix between The Polyphonic Spree and Regina Spektor.

As the 50 albums thing was a publicity stunt, the coolness of this withered a bit.

Sometimes it gets it right though, like the instrumental break in They Are Night Zombies!! They Are Neighbors!! They Have Come Back From The Dead!! Ahhhh! (yes, most of the titles are long-ass like that), and around the 2:30 mark of the title track there's a reference to a theme I instantly recognize, but for some reason the original eludes me.

If it would have been part of a true fifty album suite, I'd given it the thumbs up as a must-hear, but as it isn't I'll just wonder why it's been chosen to replace better albums.