0434. Kings Of Leon
Youth And Young Manhood
Well, in the last election Sweden in effect chose between a woman who likes this band, and a man who likes Da Buzz.
They did not opt for the lesser evil.
Named after their gramps and giving their debut a title from their preacher dad's Bible, this is another "all in the family"-band of brothers (and a cousin) who decided music was a god idea. And even though I don't really find this that very exciting I must say it's got some qualities.
Molly's Chambers for one is a good rock song, and a couple of other songs have good hooks, but as you notice from my repetition it's just that: good. Not great nor fantastic, but just plain good.
One reason Youth And Young Manhood never gets off the ground is vocalist Caleb's voice, cause while he and the other guys play their instruments in an adequate fashion, he sings like he's faux-bored and a bit detached. An okay album, but I don't really see what all the hubbub was about.
…and then this was removed from the list.
Replaced by:
Arctic Monkeys
Whatever People Say I Am, That's What I'm Not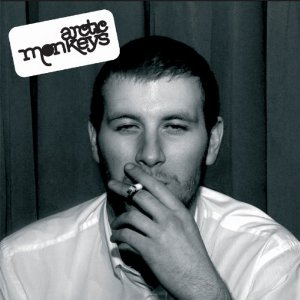 This quartet of young rockers play rascal-infused garage rock, and with this I mean that they go for sounding like they've snuck in the club stealing pints since they were fourteen and now they're still out on the streets getting blitzed and ending up in "boys will be boys" style trouble.

Still, it's a good album albeit a bit formulaic: from the slight fuzz-effect (y'know - the "slightly busted mic") on the voice throughout almost every song to the fact that whichever song was to be last on the album would have that exact outro there's not much that's unexpected.

The major surprise (for me) of this debut is that came out in 2006, I had the feeling they'd been around longer than that with so much hype they've had.