0355. The White Stripes
Get Behind Me Satan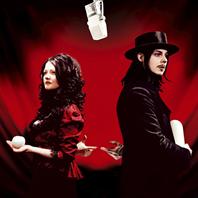 So, this is the last album in the book (yeah, the pressing I got doesn't go to '11) but far from the last album on the list. Brother/sister or husband/wife (the answer: nobody cares!) duo The White Stripes had teamed up with a silly mustache and all but left the riff-oriented style for something more puttering.
The electric guitar and drum set gets traded for mandolin and percussion. And, well, Blue Orchid - the first track of the album, as well as the only one with the old-school White Stripes sound - is about the only one i remember afterwards (okay, that and that the so called bonus tracks are far beyond pointless) - it's heavier than the rest of the tracks combined and thus its impact made a crater the others couldn't fill.
The next paragraph will contain a spoiler so don't read if you don't want to know.
According to the Wikipedia entry this album was stricken from the next edition of 1001 Albums You Must Hear... and I agree - one song does not an album make.
…and then this was thankfully removed from the list.
Replaced by:
Klaxons
Myths Of The Near Future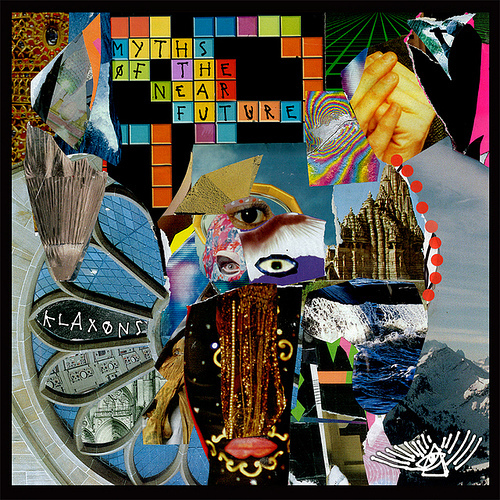 Trying to straddle the ever narrowing divide between indie pop and dance music, this album starts out with a beat big enough to skip the needle.

Here and there they start to lose momentum though, beginning to sound like they wanted to be pure Bloc Party, getting rid of their indie Prodigy.

But as it's still infused with crackling and the occasional polyphony it's okay (in fact it's better than okay).

Klaxons succeeds in making an album that (with some exceptions) keeps a consistent level of the elsewhere-feeling that with just a bit more desolation would have knocked me down for the rest of the week.