0110. Echo & The Bunnymen
Porcupine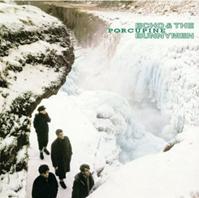 I don't know really. The second animal-named album by Echo (i.e. their third release) starts with very theatrically dramatic singing and I got to say I don't like it as much as I enjoyed their first, Crocodiles. Ian McCullochs voice sounds pretty okay in most of the verses, but in the choruses I don't know what he's aiming at. Apparently he considers this his most personal album, so it might be that he's just giving voice to his inner demons (which would explain the sound).

Musically it's still good, but the over-the-top singing sinks it. On the first album they sounded tight, but on this one they've lost the magic, sad to say...