0685. The Libertines
The Libertines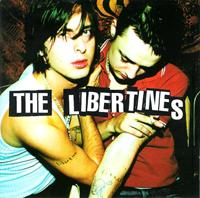 The making of a band: start out with a friend, dividing the songwriting and singing between you. Recruit a bass player and a drummer who you meet somewhere. Get the attention of a labels scout cause they thing you sound like another band and fire the drummer cause he's too old for the intended demographic and kick out the bass player fore some other reason (but bring him back when you realize he's needed). Release an album and then, of course, realize you hate eacother and start to fight (but don't forget to record that important second album with your new, more volatile image).
And well, they are similar to a bunch of other bands, but more like fans who don't know if they're gonna go all the way to be a Strokes or Morrissey cover band.
Will the band make it? No, of course it won't, and the tactic doesn't neccessarily make a good album, but apparently it brings in the cash, so work your angle hard and you just might be rolling in enough money (or at least drugs and/or sex) to not care.
…and then this was removed from the list.
Replaced by:
The Good, The Bad & The Queen
The Good, The Bad & The Queen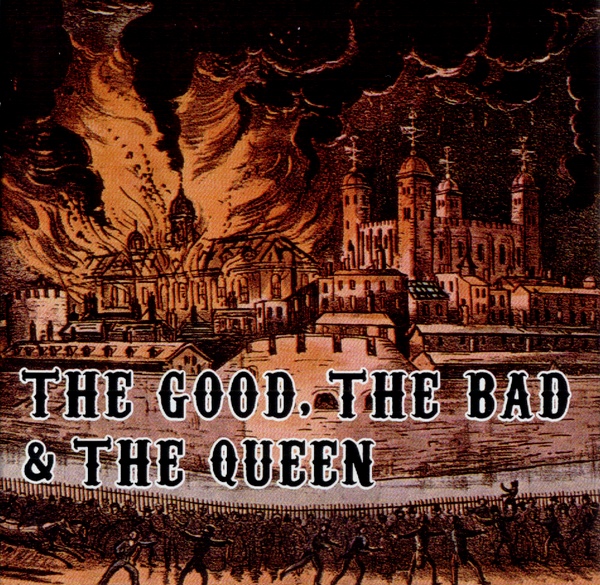 So, the band doesn't actually have a name (so let's just call this an eponymous debut), but one thing's sure: it's another album caused by Damon Albarn wanting to do something different than before (but not really).

Here he's hooked up with Danger Mouse for production and ex-Clashbassist Paul Simonon, ex-Verve keyboardist Simon tong, and ex-Africa '70 drummer Tony Allen to create a supergroup releasing one album about London.

And I don't know if the sheer intensity of going through the list the speed I did, or if the references are really that obvious, cause I hear blaring echoes of everything from The Specials to The Beatles, and of course also Damon's earlier incarnations Blur and Gorillaz. Along with what seems like an aim at being meta (due to obvious musical genre hopping) it annoys me a bit.

But, in the end I still kind of like it.