0022. Donald Fagen
The Nightfly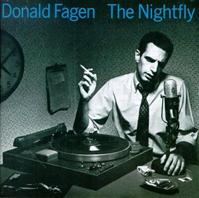 The first solo outing from Steely Dans Donald Fagen opens with a very synthetic-sounding reggae-influenced track and thus The Nightfly gets me worried (I'm from the generation that got exposed to Ace of Base first hand). But it shapes up in the next few songs and I find myself bobbing along to the rhythm. Fagen's voice is pleasant, as is his music, but it's too slick, there's no friction that makes the songs stick.

Although it reminds me of lounge music and easy listening it's not that far gone on the scale, but instead a nice little pop album. It's the perfect background music for your cocktail party 'cause it could go on repeat for hours and hours without anyone getting bothered.

And that's apparently all I have to say about it...