0335. Peter Gabriel
Peter Gabriel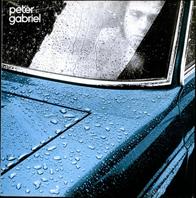 Okay, so Peter Gabriel left Genesis and went solo with an even more genius idea than Scott Walker had: only making eponymous albums.

This is the first of four(!) albums called Peter Gabriel and while I'm a bit disappointed that not all the songs also are called Peter Gabriel it's good to see that Solsbury Hill's on this album - both his first solo hit as well as the song about him leaving Genesis and a definite sign that it won't just be a continuance of the hug WTF-moment of The Lamb Lies Down On Broadway (his last outing with the band) even though Moribund The Burgermeister (the first track, not an alter ego or neighbor of mine) is a step back.
And well, then he goes all over the place.

From the almost (and remember: I said almost) Springsteenesque Modern Love to the barber-shop intro of Excuse Me to the down-and-out show-tune Waiting For The Big One to the funk scattered over Down The Dolce Vita it's not the most consistent album out there, but still a notch up from yesterday's.