0999. James Brown
Live At The Apollo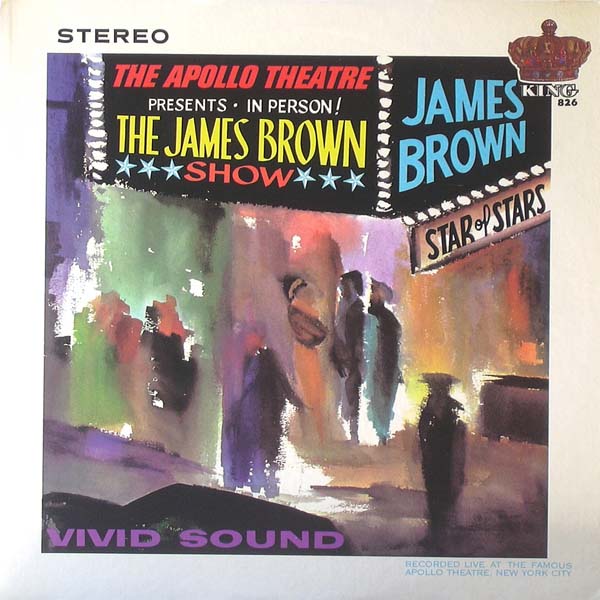 Dämnit, my Random Page Generator seems to have broken down, so I had to rebuild it a bit and combine with flipping through the pages of 1001 Albums You Must Hear before You Die. And I can't fuckin' believe they only got one(?) James Brown album this far?

Here's the hardest working man in showbiz, before the days of funk and most overt political activism, and backed by the vocal group he started out in before going solo - The Famous Flames - and also his James Brown Band, on his first live album (thirteen more would follow, and add to that the sixty-seven or so studio albums and his moniker really starts making sense) and he's got the crowd firmly in his hands.

The center piece of the album (both metaforically and physically) is the near eleven minute long version of Lost Someone, divided into two parts ending the A-side and starting the B-side (just one track on the CD reissue, though), where Brown pleads with the anonymous woman to come home with him saying he'll love her tomorrow (and of course he will). There's some excellent interaction with the audience going on there.

But.

I feel the visual element is missing. A live performance with James Brown without seeing the moves, the sweat, and how the crowd's whipped into a frenzy just makes me dream of a video version of this.

Off topic, I remember visiting family in Washington when the news of James' death broke. Kind of took the merry out of that X-mas.